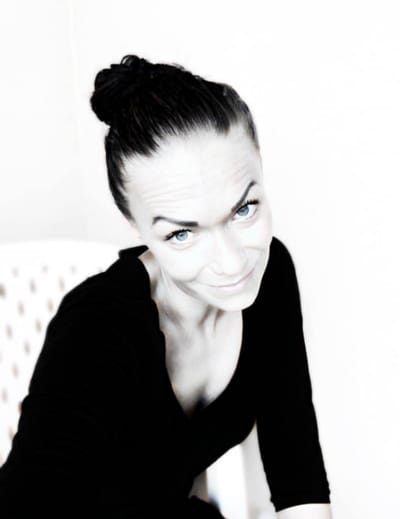 Welcome To SiggyBlog!

Behind SiggyBlog is an Estonian women Sigrid Sarv Ballard, who shares her experiences in the field of food and life. Sigrid is originally from Estonia, but currently lives in Dubai for the last five years. I have worked in the food and beverage industry for over 15 years and it is time to share my experience with the world. I have traveled a lot in my life, lived and worked in many countries for many years - I have a highly active and healthy lifestyle. I love nature, organic products, and vegan food. I have researched my passion for vegan baking, I have noticed that the world is full of so many exciting, dedicated people who are also interested in baking without animal products. These adventurous bakers are passionate about vegan baking for similar reasons: in some cases, it's good for maintaining good health. For others, the minimal negative impact on animals and the environment plays a role. A clear and growing group of people are turning to vegan cooking because of food allergies they suffer from themselves, friends or family. I have always believed that food is more than just a means of survival. Food is also a shared experience, memories, love, and memorable moments.
A common theme is that people often turn to vegan baking and vegan food in general to see how they can get rid of a particular food or product group. Vegans can be especially resourceful with dairy, egg, nut, soy, gluten, grain and even sugar-free foods. One of the exciting things about vegan baking is that we don't have to play by the rules. It doesn't matter why you're on my blog at the moment, but one thing I can assure you of - SiggyBlog is a complete guide to vegan baking and vegan food products. In this blog, I will share my knowledge and research on vegan baking ingredients, baking tips and tricks, and of course my delicious vegan dessert recipes. I wish you a cheerful journey and a wonderful journey on SiggyBlog - no matter what you came here to look for, I sincerely hope you found it! Nice to meet you and so glad to see you here!
Follow my Instagram account for daily vegan recipe updates and for new blog posts -
http://www.instagram.com/siggyblog
Tere Tulemast SiggyBlogi!
SiggyBlogi taga on eestlanna Sigrid Sarv Ballard, kes jagab oma kogemusi toidu ja elu alal. Originaalselt on Sigrid pärit Eestist, aga hetkel elab juba viimased viis aastat Dubais. Olen töötanud toidu- ja joogitööstuses üle 15 aasta ning on aeg jagada oma kogemusi kogu maailmale. Olen oma elus palju reisinud, aastaid elanud ja töötanud paljudes riikides - mul on väga aktiivne ja tervislik eluviis. Armastan loodust, mahetooteid ja vegantoitu. Olen uurinud oma veganküpsetamise kirge, olen märganud, et maailm on täis nii palju põnevaid, pühendunud inimesi, kes on huvitatud ka loomsete saadusteta küpsetamisest. Need seikluslikud pagarid on vegan küpsetamise kirglikud sarnastel põhjustel: mõnel juhul on see hea tervise säilitamine. Teiste jaoks mängib rolli loomade ja keskkonna minimaalne negatiivne mõju. Selge ja kasvav grupp inimesi pöördub vegan küpsetamise poole toiduallergia tõttu, mida kannatavad nad ise, sõbrad või perekond. Olen alati uskunud, et toit on midagi enamat kui lihtsalt ellujäämise vahend. Toit on ka jagatud kogemused, mälestused, armastus ja meeldejäävad hetked.
Ühine teema on see, et inimesed pöörduvad sageli veganiküpsetamise ja üldiselt vegantoidu poole, et näha, kuidas nad saaksid vabaneda konkreetsest toiduainest või tooterühmast. Veganid võivad olla eriti leidlikud piimatoodete-, muna-, pähkli-, soja-, gluteeni-, tera- ja isegi suhkruvabade toitude osas. Üks veganküpsetamise põnevaid asju on see, et me ei pea mängima reeglite järgi. Pole tähtis, mis on see põhjus, miks sa hetkel oled sattunud minu blogi kodulehele, aga ühte asja võin ma sulle kinnitada – SiggyBlog on täielik juhend vegan küpsetamiseks ja toodeteks. Siinses blogis jagan ma oma teadmisi ja uurimusi vegan küpsetamise koostisosade, küpsetusnõuannete ja näpunäidete kohta ning muidugi oma maitsvaid veganmagustoitude retsepte.Võtke minu blogist seda, mida leiate enda jaoks uuena, olgu see kas küpsetamise kogemus, inspiratsioon vegan maailmast voi magusad retseptid. Soovin Sulle meeleolukat rännakut ja imelist teekonda
SiggyBlogis
– ükskõik, mida sa siia otsima tulid, ma loodan siiralt et sa selle leitsid! Rõõm sinuga kohtuda ja nii hea meel sind siin näha!
Igapäevaste veganretseptide värskenduste jaoks jälgi minu Instagrami kontont
-
http://www.instagram.com/siggyblog