Many of us dream about long gorgeous and healthy hair. Including myself - I have cut my hair short numerus times, colored it to black and then trying to get back to lighter color. The process of itself is overwhelming for your hair and not to mention the damage coloring consistently does to it. Really long hair is beautiful and all, but it takes a lot of effort. Either you shell out of removable fake hair, extensions or you undertake the painstaking process of growing your own out. The latter is more cost-effective, but requires a lot of willpower and patience — both of which are often in short supply. If you have finally decided to grow your hair out, picked out the color you will be happy with for a longer period - there are a few things you can do to help the process along. First, mentally prepare yourself do a lot of waiting; even more than you already have mentally prepared yourself with. Seriously — hair grows up to 12.7 millimeters a month max, and that's if it's in prime condition - however I do have some amazing organic products for you to use and hair care tips to speed up the process. It took me to go from black color hair to silver blond in 4 months, and in the most healthy way you possibly could.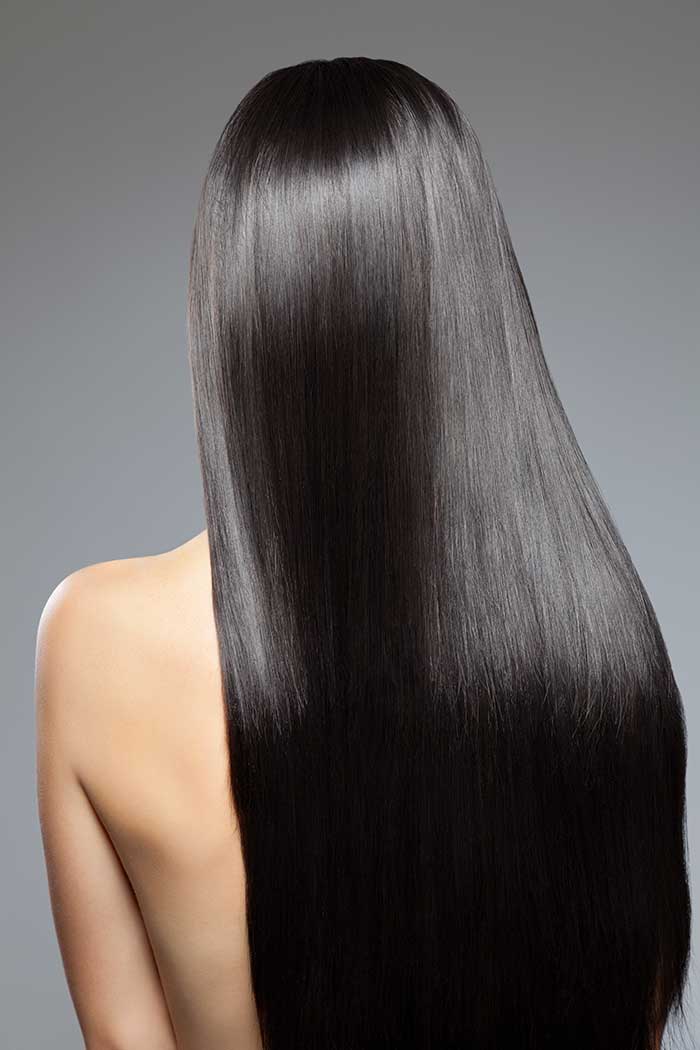 TIP #1 Use Organic Hair Products
Make sure you use quality shampoos, conditioners, masks and treatment oils. I discovered a wonderful brand called PUMP Haircare which is originally from Australia - they use vegan, organic, gluten free and cruelty free products. All of their tubes are now made with environmentally friendly sugarcane with zero carbon footprint in Australia by a solar powered facility. All of their product bottles are made by Australia's first carbon neutral recycled plastics manufacturing facility with PUMP Haircare bottles are made from post consumer recycled plastic. All their packing products are biodegradable. Below I have listed the product I used from PUMP Haircare, which helped my hair grow 3 times faster on a monthly bases and not to mention super healthy and shiny hair - and the best part is that it is supper affordable.
The Oil Treatment - Pump Liquid Gold Growth Oil
PUMP Liquid Gold Growth Oil Treatment is a luxury pre-wash hair oil. Packed with Jamaican Black Castor oil, Peppermint and Coffee oil. Your hair will thank you for these scalp loving ingredients!
Ingredients: Olive Oil, Jamaican Black Castor Oil, Brazilian Nut with Coffee Oil, Peppermint Oil, Lavender Oil, Cedar Wood Oil, Rosemary Oil, Argan Oil, Coconut Oil, Chia Oil, Hydrolyzed Jojoba Protein, Mica Gold.
How To Use It: Use the oil treatment before washing your hair. Gently massage into dry hair from roots to ends and leave in for a minimum of 20 minutes, then rinse out and wash hair as usual. Twice a week is more than enough.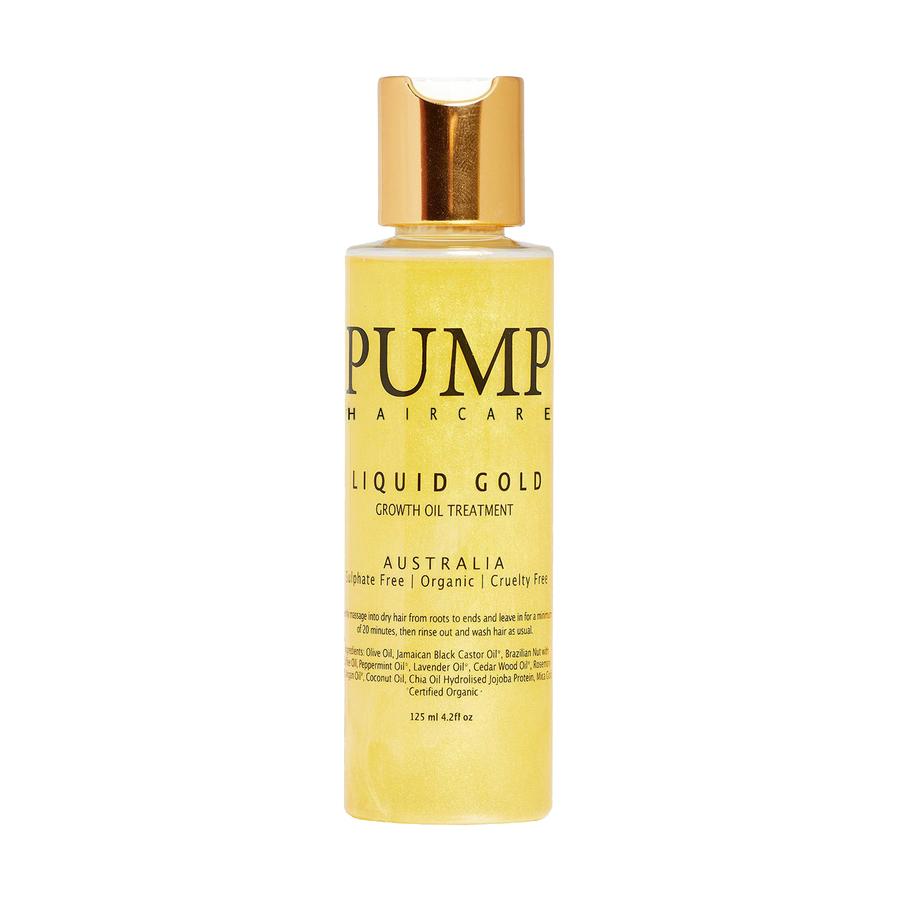 The Shampoo - Pump Hair Growth Shampoo
Vegan and contains Australian Certified Organic Oils such as Argan, Macadamia, Peppermint and Chamomile. Natural botanical extracts include Yarrow flower, Silver birch and Thyme flower. Also contains the most bioactive form of CoenzymeQ10 - Ubiquinol that increase the keratin levels to enable longer and thicker feeling hair. Using this shampoo twice a week you will feel the below changes:
A reduction in excessive shedding of hair
Thicker and less breakage
Clearing of flakiness from dandruff and itchy scalps
An improved condition of the hair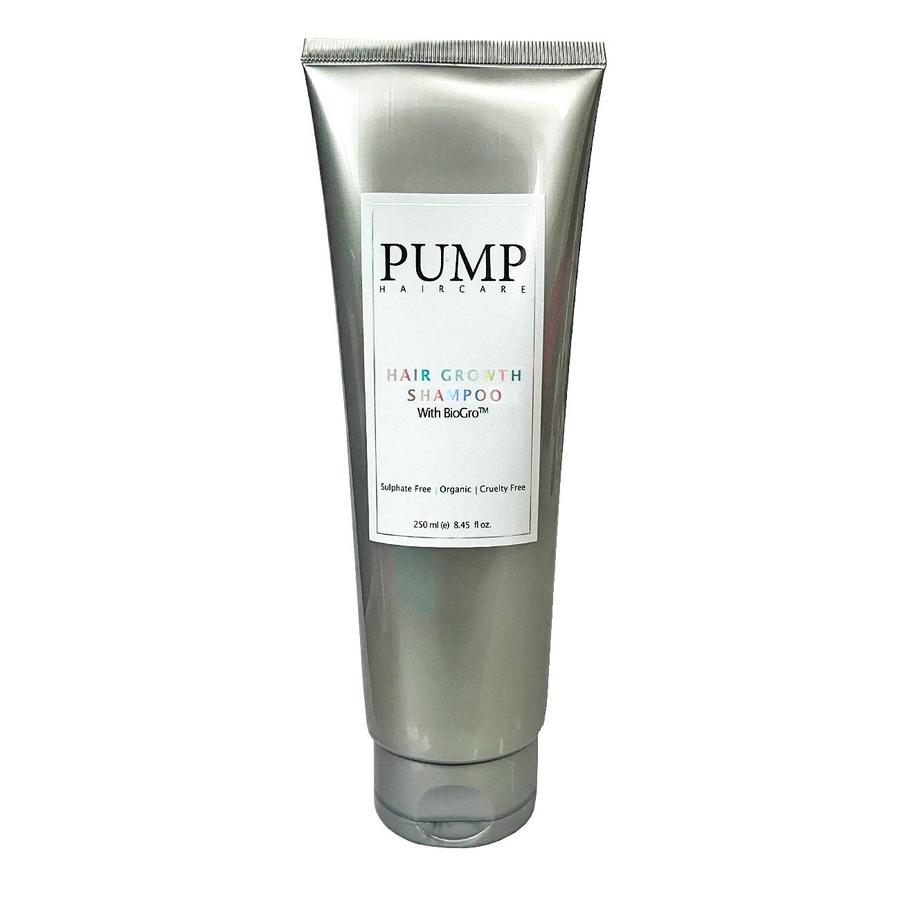 The Conditioner - Pump Hair Growth Conditioner
Includes Peppermint Leaf Extract and Hydrolyzed Wheat Protein. You'll love the light peppermint scent that makes your hair feel refreshed. 100% color safe and fine to use with hair extensions or keratin treated hair.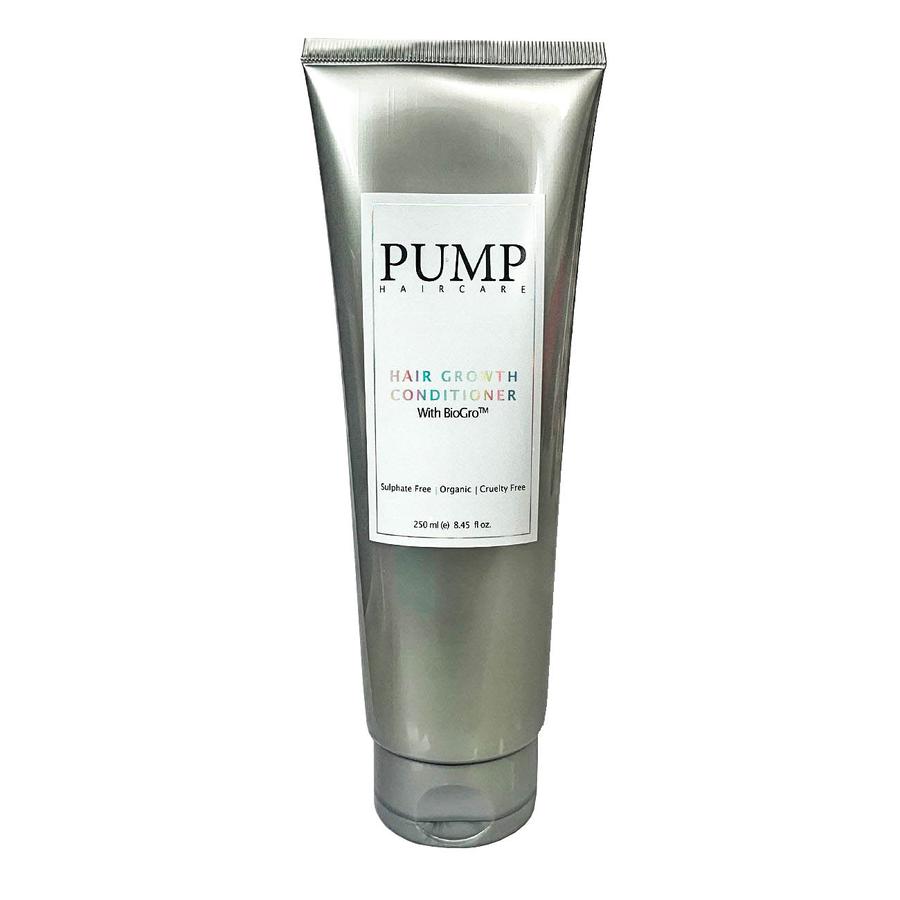 The Mask - Pump Hair Growth Mask
Pump Hair Growth Mask is made with strengthening ingredients to support healthy hair growth and reduce split ends. Less split ends mean fewer haircuts!
Ingredients: Aqua, Cetrimonium Chloride, Cetearyl Alcohol, Cyclomethicone, Isopropyl Myristate, Behentrimonium Methosulfate, Behentrimonium Chloride, PEG-100 Stearate, Glyceryl Stearate, Sodium PCA, Glycerin, Argania Spinosa Kernel Oil, Lavandula Angustifolia (Lavendar) Oil, Simmondsia Chinensis (Jojoba) Oil, Macadamia Ternifolia Seed Oil, Hydrolyzed Wheat Protein, Amodimethicone, Aloe Barbadensis Leaf Extract, Panthenol, Methyl Lactate, Mentha Piperita (Peppermint) Oil, Melaeuca Alternifolia (Tea Tree) Leaf Oil, Urtica Dioica Leaf Extract, Rosmarinus Officinalis (Rosemary) Leaf Extract, Hydrolyzed Soy Protein, Natural Fragrance, Dehydroacetic Acid, Benzoic Acid, Citric Acid.
How To Use It: Use the mask after when you have shampooed your hair. Trim off any split ends before use. Then use once a week after washing hair instead of Conditioner. Leave for a minimum of 10 minutes before rinsing out. Apply the mask from roots to ends. If your hair tends to get oily to apply mid-lengths to ends instead. You only need to use a small amount. For an intense treatment apply and leave overnight then wash out as normal in the morning. Using this maximum twice a week and you can leave it for 30 minutes.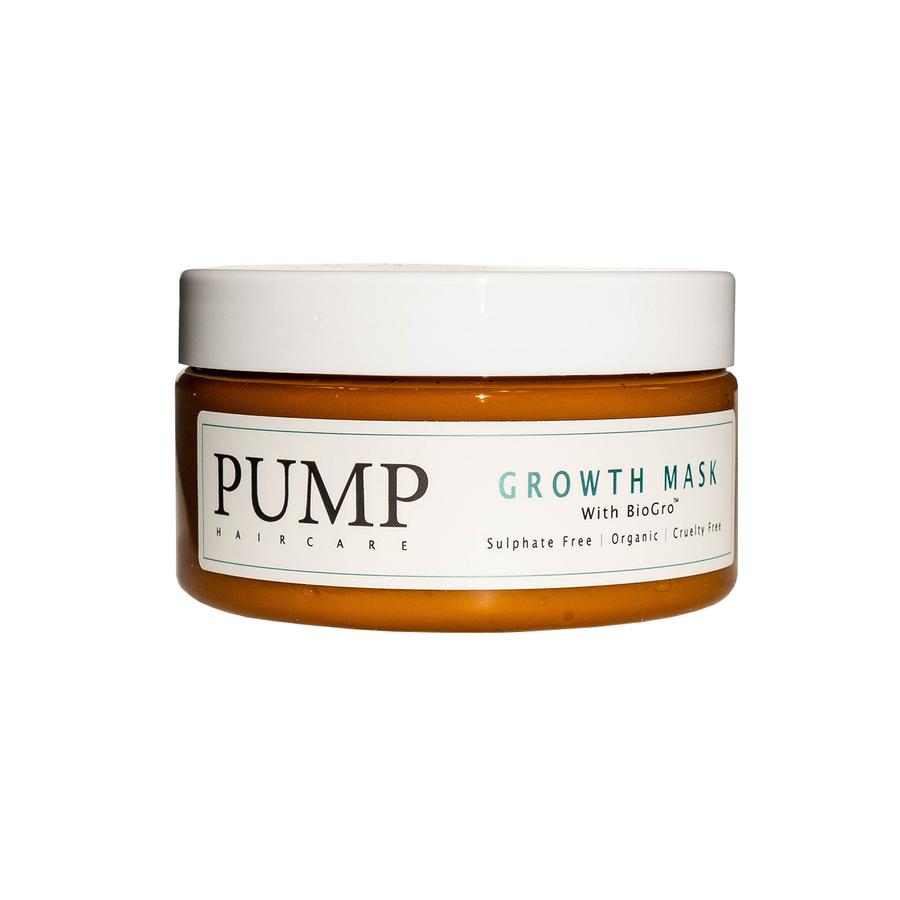 The Spray - Pump BioGro
BioGro Serum works by combining nature and science to create a product that gives you thicker, longer, stronger and faster-growing hair. This formulation is scientifically and clinically proven to target the root cause of hair loss, with trials resulting in an 82% reduction in hair fall.
Formulated with active botanical extracts, no nasties.

Colour Safe

Silicone, sulphate, phosphate-free.
How To Use It: Spray on towel dry and brushed hair. Leave it in to dry and to its magic.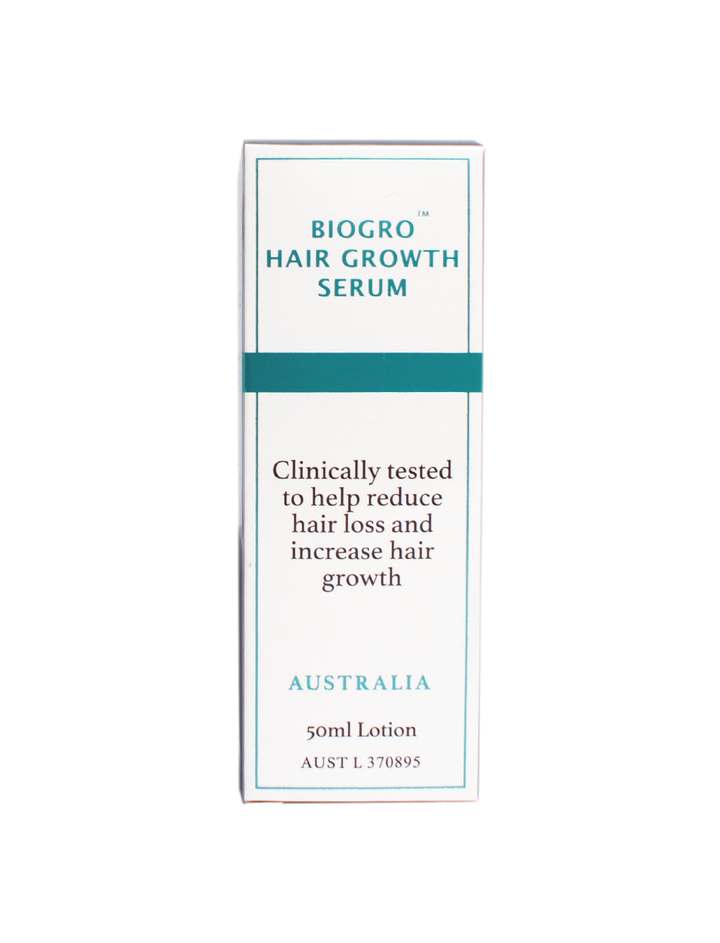 TIP #2 Stop Demonizing Scissors
Let's get this one out of the way first: Yes, trims sound counterintuitive and eating a spoonful of Jif every day seems like it'd be more effective, but you should continue to trim your hair sometimes. Trims get rid of accruing damage and the split ends that end up screwing you over in the long run. Every eight weeks or so is the general benchmark, but it doesn't need to be a strict, recurring appointment. Just keep an eye on your ends, especially if you have a coarse texture, or heat-style or color often, and make sure your stylist is only taking off what's necessary when you see them — ask for a dusting (a baby trim)!


TIP #3 Washing Your Hair Twice A Week
After you're done squinting at labels, consider spending some time apart from cleansing products if you tend to shampoo a lot. That squeaky-clean feeling may mean you're stripping your scalp and hair of its natural oils, which can lead to brittle hair and breakage, and leave you frustrated that your hair has been the same length for months. Washing your hair and doing care masks twice a week is more than enough - as your hair needs time to get in all the good stuff.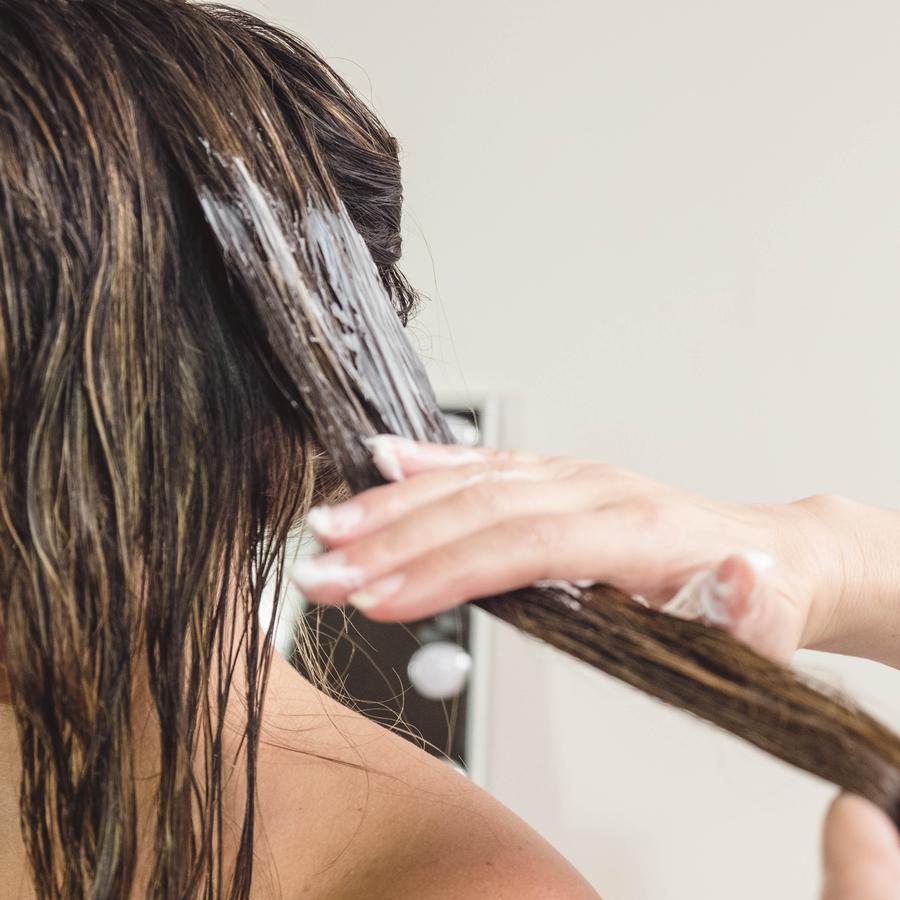 TIP #4 Stop Doing That Towel Thing
Are you still doing that towel thing? It's very fun to flip your head over and rise with a chic turban of sorts, but the combo of twisting, tension, and fabric-rubbing on super-fragile wet hair is not great for hair growth. Try swapping your usual towel for a gentler microfiber hair one (no rubbing, just blotting), and if you have curls, try the cotton T-shirt plopping method. If you're really hard-core, try drying your hair with nothing but air.
TIP #5 Bruch Up On How To Brush
If you need to brush your hair, do not employ the Marcia Brady 100-stroke method. Only brush your hair gently when you truly need to, and make sure it's with a gentle brush. Whether you're brushing, combing, or detangling, always start from the ends and work your way up to avoid breakage and a disturbing.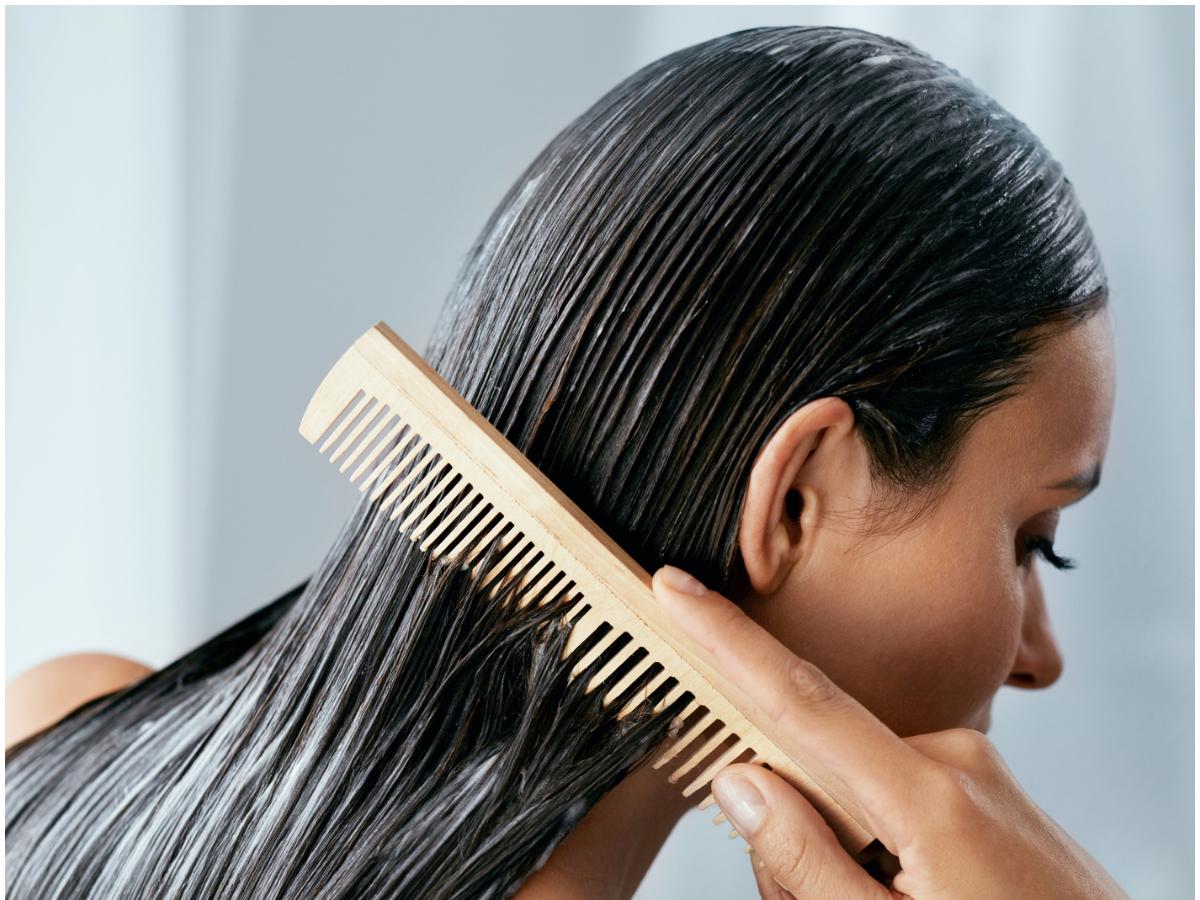 TIP #6 Give Your Hair Some Space
Beyond the gentle brushing, try to leave your hair alone as much as humanly possible. That means cutting down on hair-drying, flat-ironing, curling, chemically straightening, dyeing, teasing, baking it in the sun, and yes, even crimping. The less you alter it and mess with it, the more it can truly thrive.
TIP #7 Chill Out
This is probably the hardest tip to follow, but if you want your hair to grow, you need to calm the eff down. Your body knows that your hair isn't essential to maintaining your life, like your heart, lungs, and brain are, so when your body is under stress, it will move any available nutrients and energy to those essential organs and away from your hair. If you're freaking out, you risk prematurely sending your hair follicles into the resting phase, which means any growth will proceed at a glacial pace while your body focuses on more important things.
TIP #8 Try Massaging Your Sculp
One easy way to start mellowing out right this instant is by massaging your scalp. Forget all that "increasing blood flow to the scalp" rhetoric — it's actually the self-care part that helps with hair growth. Scalp massage can boost mood and relieve the stress that has a negative impact on the hair-growth cycle. The two most common methods are called effleurage (circular stroking movements) and petrissage (gentle kneading and lifting of the scalp). I would advise you start at the front of your scalp and work your way back with "gentle yet firm and consistent pressure." Investing in a scalp massager can help turn this into a special little ritual, like when you roll your face.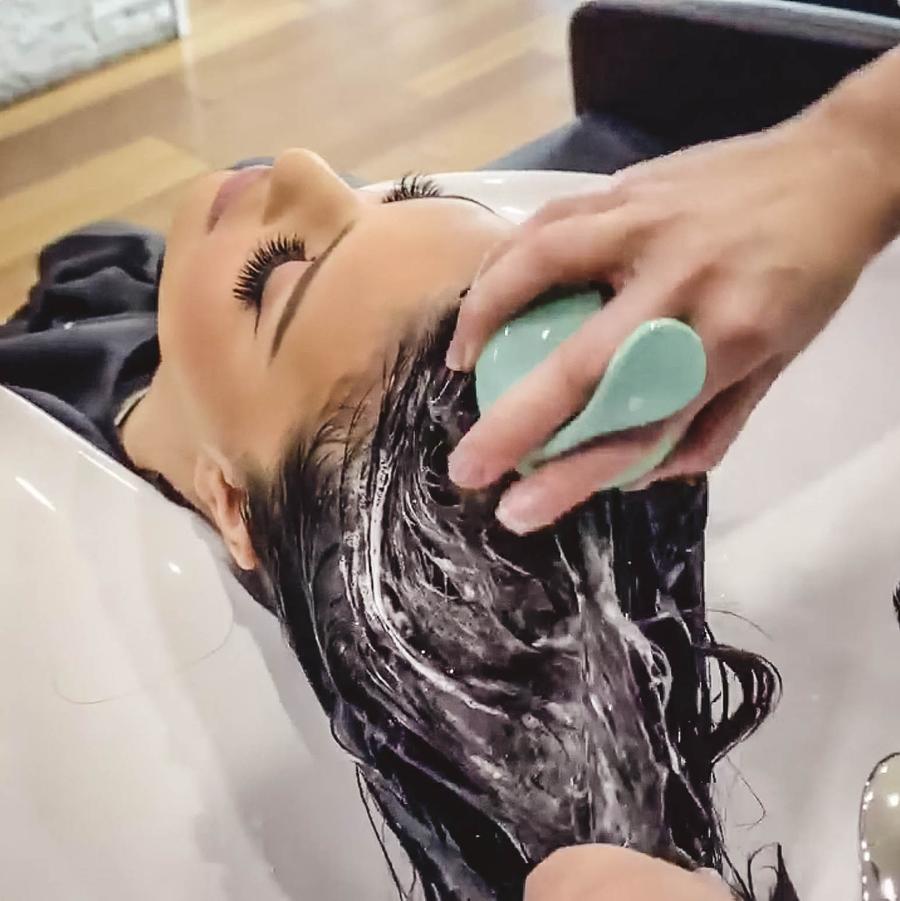 TIP #9 Take Supplements
Vitamin gummies taste delicious and they probably won't hurt (unless you're trying to curb a sugar addiction), but don't put all your faith in them, either. Hair-growth gummies, or any hair-growth supplement for that matter, have the potential to work, provided there is a nutritional need. So if you're extremely stressed, having trouble chilling out, or on a restrictive diet of sorts, popping some supplements may make a noticeable difference. Don't forget to eat healthy food like vegetables, protein and fruits.
The Bottom Line
While genetics does play a role in hair growth, several other factors also come into play. And while there's no magical formula for instant hair growth, there are steps you can take to boost the health and growth of your hair. Eating a healthy diet that includes key nutrients as well as adequate protein is key. Using certain products and treatments may promote hair growth, while dialing back on heat treatments and chemical processing can help, too.
For more information about the organic products from PUMP Haircare have a look at their webpage https://pumphaircare.com/ - trust me your hair will Thank You for this :)