Who does not love a relaxing Spa day - especially massage with the unique aromas surrounding you, the relaxing music and my god the pampering?! Getting a massage is one of the most relaxing experiences out there, especially when you have had a tough week and just need to unwind.
I, personally try to go too massages frequently - minimum twice a month. Not only do I love the aromatic smells and the pampering, but it is the 1 hour relaxation for myself (I generally go for a hot stone or aromatherapy massage - as it is so relaxing). Massages can be a pampering treat, but it can also be a huge boost to your health and wellness! Massage therapy can relieve all sorts of ailments. Massage also causes physiological changes in your body through: The relaxation response, which is an involuntary, yet predictable response of the nervous system to massage techniques and touch. Mechanical responses, which are physical effects that occur in the body when pressure is applied to the soft tissues. Together, these responses can produce physical and emotional benefits. But, there are so many different types of massage styles out there - how do you know which one suits you the best, which massage style will you actually enjoy? In this blog post, I will explain the most popular massage styles, what benefits each of them have, and how will your body benefit from going to a massages regularly.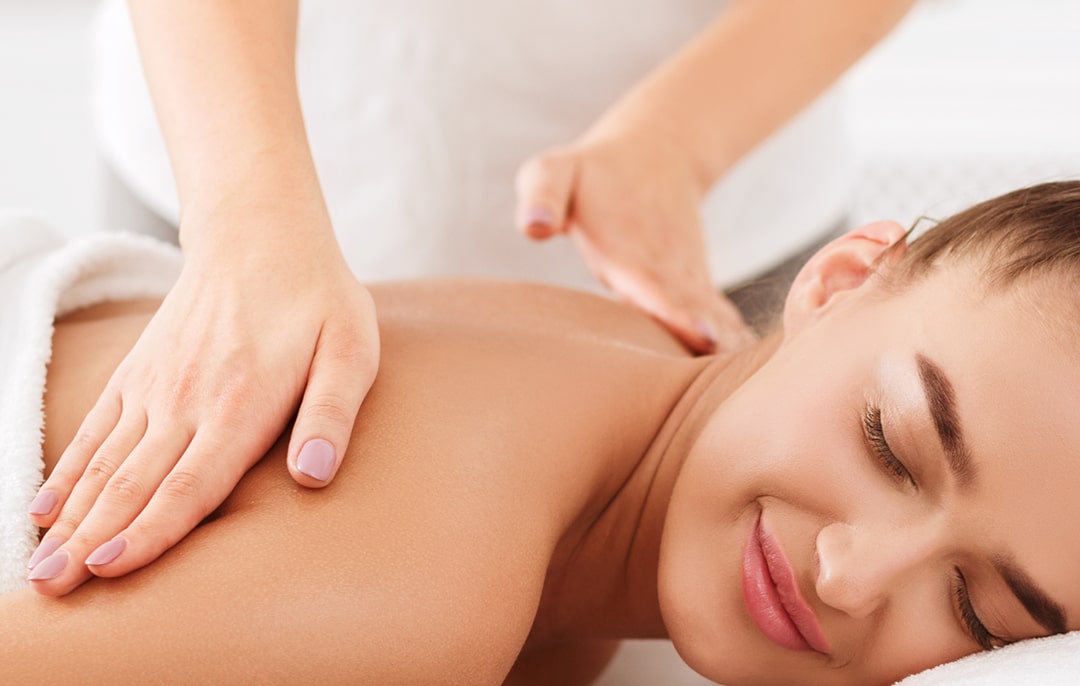 How Does Massage Work?
There are several types of massage that focus on different parts of the body or healing approaches. Massage is the practice of rubbing and kneading the body using the hands. During a massage, a massage therapist will apply gentle or strong pressure to the muscles and joints of the body to ease pain and tension. A massage therapist is a person trained in giving massages.
In a massage, a caring, safe touch is an invitation to relax. This, together with pain relief, generally produces a "relaxation response." The relaxation response is a state in which your heart and breathing rate slow, your blood pressure goes down, your production of stress hormones decreases, and your muscles relax. The relaxation response also seems to increase the available level of serotonin, which is a chemical in the body that positively affects emotions and thoughts. While this information is promising, more studies are needed to directly confirm the relationship between massage and levels of serotonin in the brain. The relaxation response may decrease the physical effects of stress and reduce the risks associated with stress, such as hypertension, cardiac arrhythmias, anxiety, insomnia, persistent fatigue, sexual dysfunction, digestive disorders, and psychological issues.
Massage causes physiological changes in your body through:
The relaxation response, which is an involuntary, yet predictable response of the nervous system to massage techniques and touch
Mechanical responses, which are physical effects that occur in the body when pressure is applied to the soft tissues .
Massage is believed to improve blood and lymph circulation. This is probably due partly to the physical manipulation of soft tissue and partly to the chemicals released as part of the relaxation response. Improved circulation can enhance the delivery of oxygen and nutrients to muscle cells. As cellular health improves, tissues function more efficiently. More efficient functioning leads to the removal of waste products and may increase the absorption of excess fluids and reduce swelling in soft tissues.
Massage therapy relaxes muscle tissue, which reduces painful contractions and spasms. Massage can also reduce nerve compression. To understand this, consider that when muscles are contracted, they sometimes compress the nerves around them. When these muscles are relaxed, the nerves are no longer compressed, and, in theory, can get proper nutrients and operate more efficiently. The nerves can assume their normal work of transmitting messages to and from the brain, which improves functioning of the muscles and organs.
Touching the skin or applying pressure relaxes muscles, tendons, and ligaments. In addition, while some of the deeper tissues of the body, such as deep spinal musculature, cannot be easily accessed by a massage therapist, the release of more superficial layers of muscles may also affect these deeper layers. This can lead to both superficial and deep tissues finding a better alignment and balance.
Organs can also benefit from massage, as they share neurological pain pathways with muscles, bones, and nerves. When muscles, bones, or nerves are distressed, organs can sometimes reflect distress and dysfunction. For example, low back pain can intensify menstrual cramps and menstrual cramps can cause low back muscles to tense. Massage can therefore improve symptoms associated with the functioning of both the organ and the muscles.
The physical manipulation in massage has two major physical effects:
Increase in blood and lymph circulation
Relaxation and normalization of the soft tissue (muscle, connective tissue, tendons, ligaments), which releases nerves and deeper connective tissues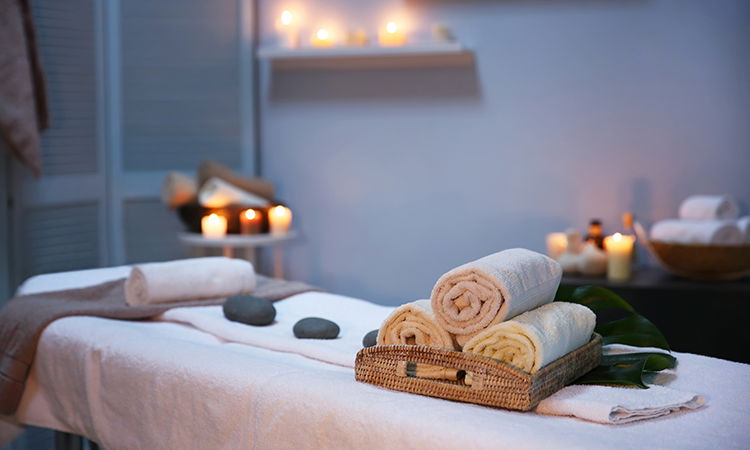 Here Are Some Proven Benefits Of A Full-Body Massage
Stress Release: A relaxing day at the spa is a great way to unwind and de-stress. However, clients are sure to notice themselves feeling relaxed and at ease for days and even weeks after their appointments.
Relief from Body Pain: Massage therapy is great for working out problem areas like lower back pain and chronic stiffness. A professional therapist will be able to accurately target the source of your pain and help achieve the perfect massage regimen.
Improvement in Sleeping: Body massages releases serotonin compound. The increase in serotonin levels helps in sleep improvement.
Relaxation: When the body is tense and under stress, it produces unhealthy levels of the well-known stress hormone cortisol, which can contribute to weight gain, sleeplessness, digestive problems, and headaches. Massage therapy has been shown to decrease cortisol levels in the body. This enables the body to enter a recovery mode. Moreover, this form of therapy also triggers lasting feelings of relaxation, improved mood, and reduced stress levels.
Increase Blood Circulation: After massage, blood starts flowing in congested blood vessels and carries out metabolic waste from internal organs. Most importantly, a massage promotes improved circulation via the use of hands-on pressure, which moves the blood through the damaged and congested areas of the body. In turn, the release of this same pressure causes new blood to flow into tissues. Furthermore, the squeezing, twisting, and pulling action of the massage technique also removes lactic acid from the muscle tissues. As a result, this action improves the lymph fluid circulation, which carries metabolic waste products away from internal organs and muscles. In turn, this results in lower blood pressure levels and improved overall body function.
Eliminate Toxins: Stimulating the soft tissues of your body will help to release toxins through your blood and lymphatic systems.
Promotes Muscle Relaxation: The purpose of massage therapy is to target the source of the body's pain via eliminating tense muscles, increasing flexibility, and providing relaxation to the affected muscles as well as the body as a whole. Massage also promotes circulation to the affected or injured muscles, which increases nutrients and oxygen to the damaged tissues. In turn, this increased activity to the affected sites reduces stiffness and swelling in the muscles and joints, as well as increases flexibility to help reduce pain.
Important advice for after your massage: After your massage, drink lots of water! Water is what helps the body to flush out these toxins. Massage helps to increase the circulation of both the blood and the lymphatic system. Your blood needs water in it to keep it moving and doing its job of bringing oxygen and nutrients to your muscles, organs and other tissues.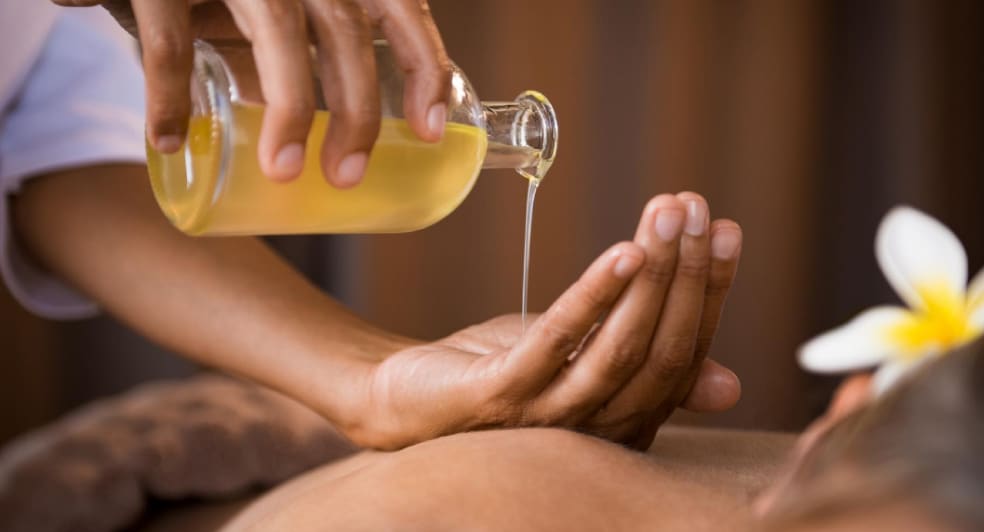 What Are The Different Types Of Massages?
There are several types of massage that focus on different parts of the body or healing approaches. During a massage, a massage therapist will apply gentle or strong pressure to the muscles and joints of the body to ease pain and tension. So your muscles are tense and you're ready for a massage. But the tick boxes on the spa's website seem endless. Swedish or deep tissue? Eastern-style or Western-style? Get to know the different types of massages and discuss the right treatment with your Registered Massage Therapist (RMT).
Swedish Massage: This is the probably most well-known form of massage. It's meant to relax the body and increase circulation by massaging the soft tissues. Swedish massage focuses on relaxing your muscles and joints without going very deep. Usually a Swedish massage will last for 60–90 minutes.
Swedish massage is a gentle type of full-body massage that's ideal for people who:
are new to massage
have a lot of tension
are sensitive to touch
It can help release muscle knots, and it's also a good choice for when you want to fully relax during a massage.
The massage therapist will use a combination of:
kneading
long, flowing strokes in the direction of the heart
deep circular motions
vibration and tapping
passive joint movement techniques
Deep Tissue Massage: This type of massage uses more pressure to reach deeper into muscles and tendons. It targets the network of connective tissues that surround, support and inhabit muscles, bones, organs and nerves. Deep tissue massage can help relieve chronic pain. It can also help with pain and stiffness from arthritis. The massage will last for 60–90 minutes.
Deep tissue massage uses more pressure than a Swedish massage. It's a good option if you have chronic muscle problems, such as soreness, injury, or imbalance. It can help relieve tight muscles, chronic muscle pain, and anxiety. During a deep tissue massage, your massage therapist will use slow strokes and deep finger pressure to relieve tension from the deepest layers of your muscles and connective tissues. While deep tissue may be more intense, you shouldn't feel any pain or soreness.
Deep tissue massage is a good option if you have a lot of muscle tension or chronic pain.
Avoid this type of massage if you're overly sensitive to pressure.
Hot Stone Massage: Hot stone massage uses heated stones to massage and relax sore muscles with or without pressure. During this type of massage, the RMT will place smooth, flat stones on specific parts of your body. The stones are usually basalt, a type of volcanic rock that holds heat. Hot stone massage is best for people who have muscle pain and tension or who simply want to relax. This type of therapeutic massage is similar to a Swedish massage, only the massage therapist uses heated stones in lieu of or in addition to their hands. It eases muscle tension, improves blood flow, and relieves pain by using heated stones.
During a hot stone massage, heated stones are placed on different areas around your whole body. Your therapist may hold a stone as they massage different parts of your body using Swedish massage techniques using gentle pressure. Sometimes cold stones are also used.
Hot stone massage may help:
ease muscle tension
improve blood flow
alleviate pain
promote relaxation
relieve stress
Hot stone massage may relieve more muscle tension than a Swedish massage because of the added heat.
This type of massage in usually more expensive than a Swedish massage.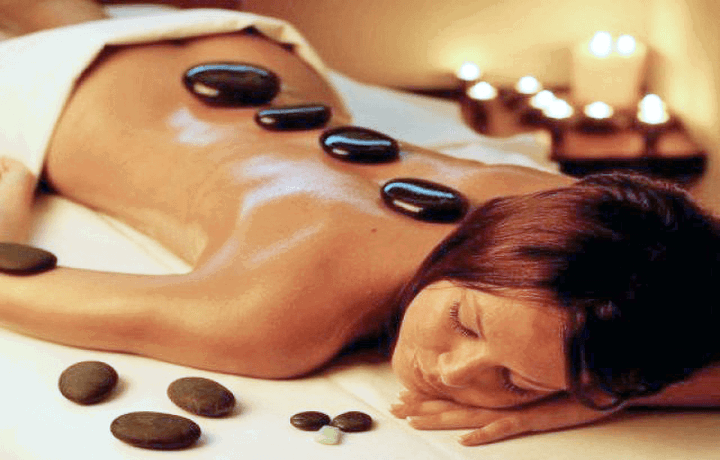 Aromatherapy Massage: Practiced by ancient cultures for centuries, an aromatherapy massage uses essential oils. Popular scents include peppermint, lavender, lemon, bergamot, and rose to name a few. Your RMT will use oils in Swedish, deep tissue or any other type of massage. Aromatherapy can help you relax and it may help with sleep, too.
Aromatherapy massages are best for people who want to have an emotional healing component to their massage. This type of massage can help:
boost your mood
reduce stress and anxiety
reduce symptoms of depression
relieve muscle tension
relieve pain
Aromatherapy massages combine soft, gentle pressure with the use of essential oils. Your massage therapist will usually decide which essential oils to use, but you can let them know if you have a preference. Essential oils are diluted before being applied to the skin. During the massage, you'll be given a full-body massage while inhaling essential oils through a diffuser and absorbing them through your skin. Sometimes an aromatherapy massage will only focus on your back, shoulders, and head. An aromatherapy massage is 60–90 minutes.
Aromatherapy combines the gentle touches of Swedish massage with the addition of essential oils.
Do not use this type of massage if you're sensitive to smell or essential oils.
Sports Massage: A sports massage is for athletes of all levels – from weekend warriors to elite performers. Some athletes get sports massages as a warm up before a high-intensity workout or game. These massages can help with blood flow, prevent injuries and improve recovery times. You may also use sports massage to increase flexibility and performance. The massage will last for 60–90 minutes.
Additionally, sports massage can be used to relieve pain, anxiety, and muscle tension. A sports massage can be done as a full-body massage or the massage therapist may focus on the parts of the body that need the most attention. Deep pressure may be alternated with soothing strokes depending on your needs. You can have a sports massage while clothed or naked. If you prefer to wear clothing, make sure it's thin, loose, and allows the therapist access to your muscles. Loose shorts and a tank top are options.
Sports massage is a good option if you have an injury from repetitive muscle use.
This type of massage may also help improve flexibility and sports performance, and reduce your risk for injury.
Thai Massage: Thai massage is best for people who want a more active form of massage and want to reduce and relieve pain and stress. It can also help improve:
flexibility
circulation
energy levels
Thai massage works the entire body using a sequence of movements that are similar to yogic stretching. Your therapist will use their palms and fingers to apply firm pressure to your body. You'll also be stretched and twisted into various positions. You can wear loose, comfortable clothing during the massage. Thai massage lasts for 60–90 minutes.
Thai massage is more active than other forms of massage, and the therapist will stretch your body in addition to providing a massage.
This is another type of massage where you remain fully clothed.
Reflexology Massage: Reflexology relies on the theory that parts of your body map to other areas of your body. So, for example, pressure on a certain part of your foot could help with stomach pain. The RMT will follow a reflexology map. The map shows which reflex point on the hand or foot will stimulate a particular organ or body part. Research in this area is limited. But there is evidence that reflexology can help with pain, mental health and sleep.
Reflexology is best for people who are looking to relax or restore their natural energy levels. It's also a good option if you aren't comfortable being touched on your entire body. Reflexology uses gentle to firm pressure on different pressure points of the feet, hands, and ears. You can wear loose, comfortable clothing that allows access to your legs. A reflexology massage lasts for 30–60 minutes.
Reflexology focuses on pressure points in your feet, hands, and ears.
This is a good option if you're uncomfortable being touched over your entire body. You can also be fully clothed during this type of massage.
Trigger Point Massage: Areas of muscle tightness or "knots" are the target during this treatment. It combines the techniques of Swedish massage and deep tissue massage. A trigger point is an area of the body that's causing discomfort somewhere else. They can cause headaches and other symptoms. This type of massage will usually last for 60–90 minutes.
Trigger point massages are best suited for people who have injuries, chronic pain, or a specific issue or condition. Sometimes areas of tightness in the muscle tissues, known as trigger points, can cause pain in other parts of the body. By focusing on relieving trigger points, this type of massage can reduce pain. Trigger point massage uses broad, flowing strokes that are gentle and relaxing combined with stronger, deeper pressure. The massage will include work on your entire body, though your therapist will focus on specific areas of your body that need to be released. You can wear lightweight clothing for the massage or be fully or partially undressed.
Trigger point massage can help you manage chronic pain.
Wear lightweight clothing for this type of massage.
Shiatsu Massage: Shiatsu massage is best for people who want to feel relaxed and relieve stress, pain, and tension. It's a Japanese type of massage that:
promotes emotional and physical calm and relaxation
helps to relieve stress, anxiety, and depression
may relieve headache
reduces muscle tension
Shiatsu massage works the whole body, but your therapist may focus on areas of your body that need extra attention. During the massage, your therapist will use their hands, palms, and thumbs to massage certain points of your body. Pulsing or rhythmic pressure is used. You can be fully clothed during this massage. Shiatsu massages typically last for 60–90 minutes.
Shiatsu is a good option if you're looking for a relaxing massage. It may also help release minor tension.
You can be fully clothed during this type of massage.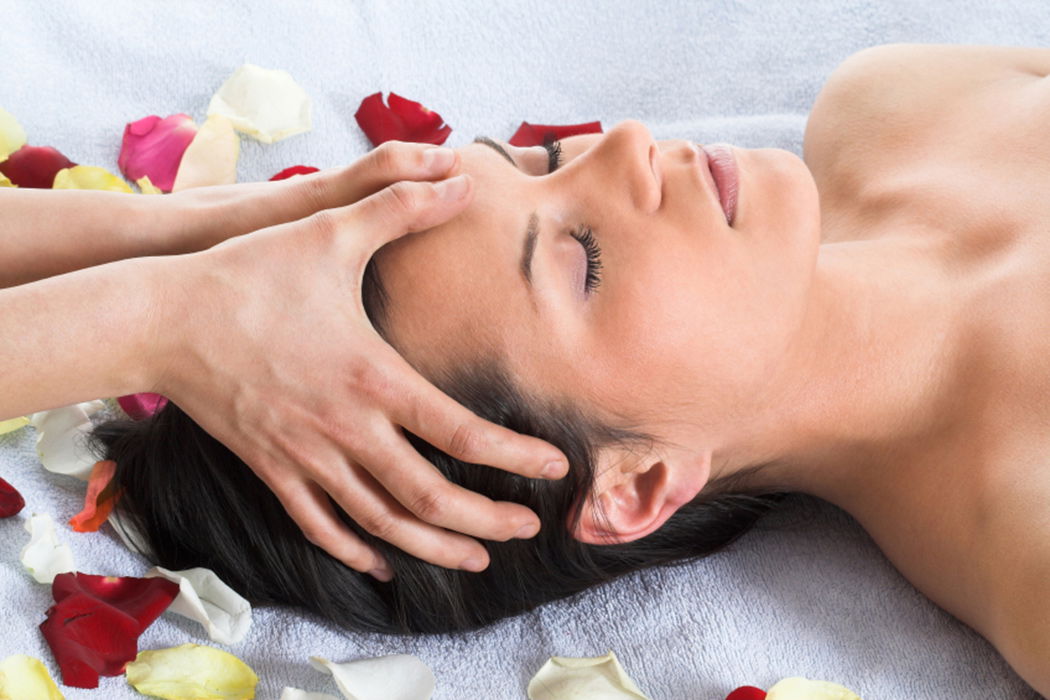 What Is The Purpose Of Massage Oil?
Frankly speaking, a massage can be done without an oil. But, that becomes quite cumbersome. Massage oil is needed to reduce friction between the hands and skin. So, whether it is a regular massage, or a deep tissue massage, or a chiropractic massage, including an oil in the session really enhances the benefits of that massage.
Massage oil is an oil that is suitable for body massage. Now, massage can be done for various reasons and it is of many types. Different oils are suitable for different kinds of massage. Massage has immense therapeutic value. To obtain the maximum benefits from a massage, the most suitable oil should be chosen for that purpose. The most common oils used for massage are olive oil and sweet almond oil. But, there are many more options. A massage oil should have certain properties which make it suitable to be used during a massage. Some of these requirements should be met absolutely, while others may be relaxed upon.
Below you can see other benefits from using oil during a massage:
Improves blood circulation
Increases flexibility
Improves your mood and can beat depression
Beats body pain
Gets rid of dead skin and dirt effectively
Helps your nerves become healthier
Keeps you healthy
Improves heart health
Beats the symptoms of sinusitis and cold
Keeps your skin healthy
Aids in better and deeper sleep at night
The Bottom Line
Massage may be a way for you to feel better physically, mentally, and emotionally. Experiment with different types of massage and with different massage therapists to find the type and provider that is most ideal for you. Always communicate your expectations and intentions with your massage therapist and speak up if there is something with which you aren't comfortable. Talk to your doctor before getting any type of massage if you have any health concerns or conditions.
The information written in this blog post is for informational purposes only, even if and to the extentthat this article features information about physical and medical advice. This article is not, nor is it intended to be, a substitute for professional medical advice, diagnosis, or treatment, and should never be relied upon for specific medical advice.