A tart is the easiest, most delicious, and versatile dish that one can prepare in no time. It goes well with both sweet and savory fillings. Whether it is custards, lemon curd, or vegan cream cheese filling, you just need to put on your thinking caps and go where your creativity takes you! I love tarts - all different kinds of them - love, love, love those creamy none bake sweets. It's a perfect dessert for any season - either it is a hot summer day or a winter blistering cold weather. Tarts are super easy to make and are one of the most popular vegan desserts which are out their, by their simple recipes and their is less hustle to make them. Therefore, I would like to share one of my favorite tart recipes with you. Its so nice and creamy, the citrus flavor gives it a great freshness and the vanilla just pops the flavors even more. The fruity fresh cream melts on the tongue. In combination with the crunchy crust of coconut flakes, nuts and oats, this lemon coconut tart is an absolute good mood dessert that you can't get enough of. Best of all, both the base and the cream are made simple and quick.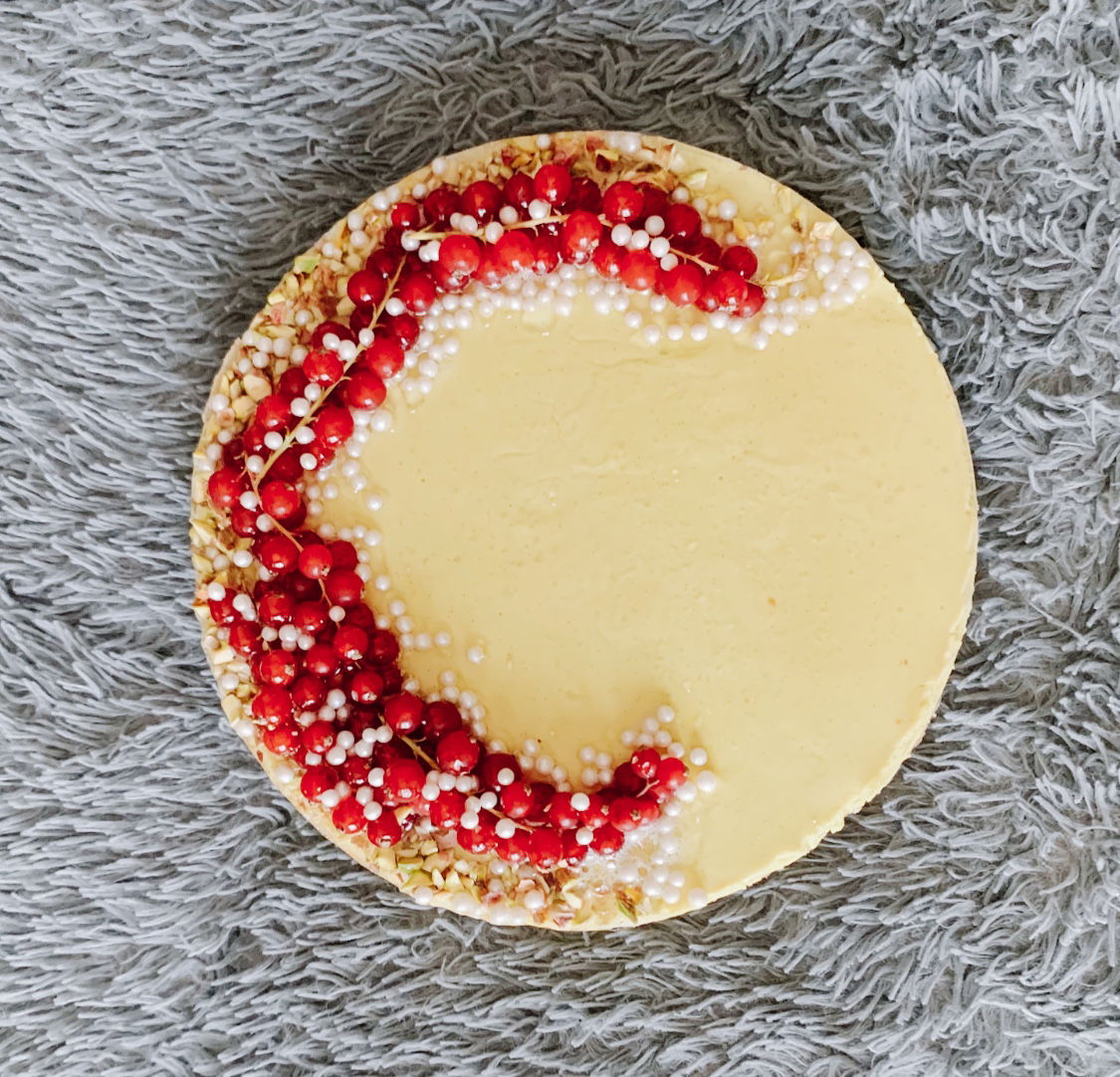 The Crust Ingredients
2 cups of grated almonds
1 cup shredded coconut
1 cup rolled oats ( use gluten-free if you wish)
2 tablespoons of date paste (or 8 medium size dates)
5 tablespoons of coconut oil
1 tablespoon of maple syrup
1/2 teaspoon of lemon salt
2 tablespoons of almond milk
The Filling Ingredients
3 cups coconut cream full fat
(or use 2 cups coconut cream and 1 cup coconut milk)
1/2 cup of fresh lemon juice
zest of two lemons
3/4 cup of coconut oil or avocado oil
4 tablespoons of avocado oil
3 teaspoons of Agar-Agar or arrowroot powder
1 tablespoon of corn starch
2 teaspoons of turmeric powder
2 vanilla pods (cleaned)
Prep Time: 30 minutes
Yield: 12 medium size cake slices (25 cm tart form)


Before we get started make sure you prior measure all the ingredients. Prepare the tart pan (25 cm) by placing a baking paper on it and around the edges - set aside. Place the grated almonds, shredded coconut, oats, dates, coconut oil and salt into a food processor. Pulse several times until the mixture resembles wet sand. It will be a bit sticky. Press the crust mixture firmly into a lightly greased tart pan. Poke some holes into the bottom of the crust with a fork. If you want, you can bake it in the oven on 150 degrees for 10 minutes. Or you can just put into the freezer for 20 minutes and wait until its solid.
Place all the ingredients for the filling in a small saucepan, stir well. Heat on medium heat and bring to a brief boil. Reduce heat and simmer for a couple of minutes until it starts to thicken. Make sure you stir constantly at all times. Remove from heat and pour into the prepared crust. Let it cool down to room temperature, then place in the refrigerator to set for at least 8 hours or overnight. If wanted, garnish with fresh berries or lemons. Enjoy the tart always cold.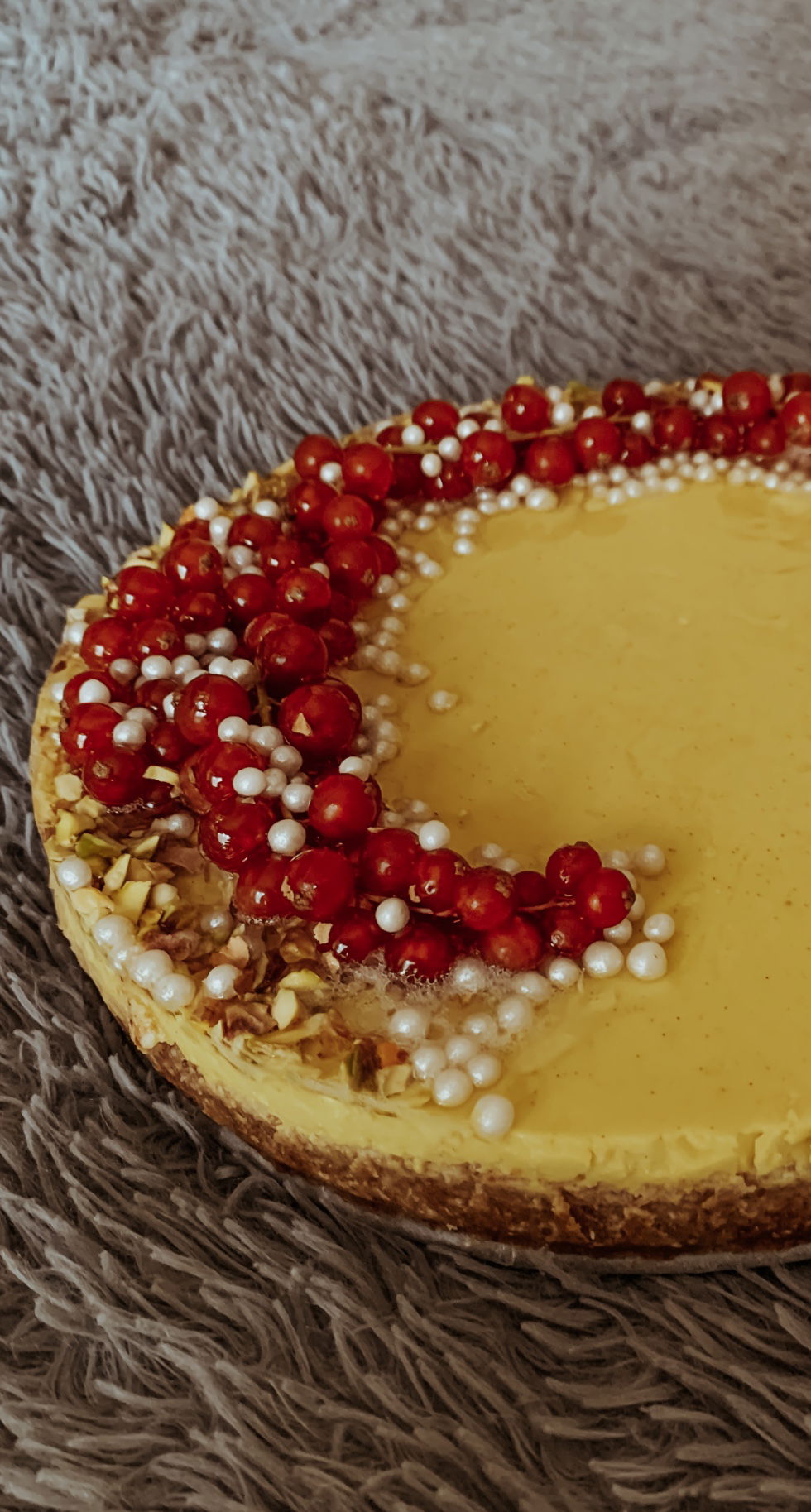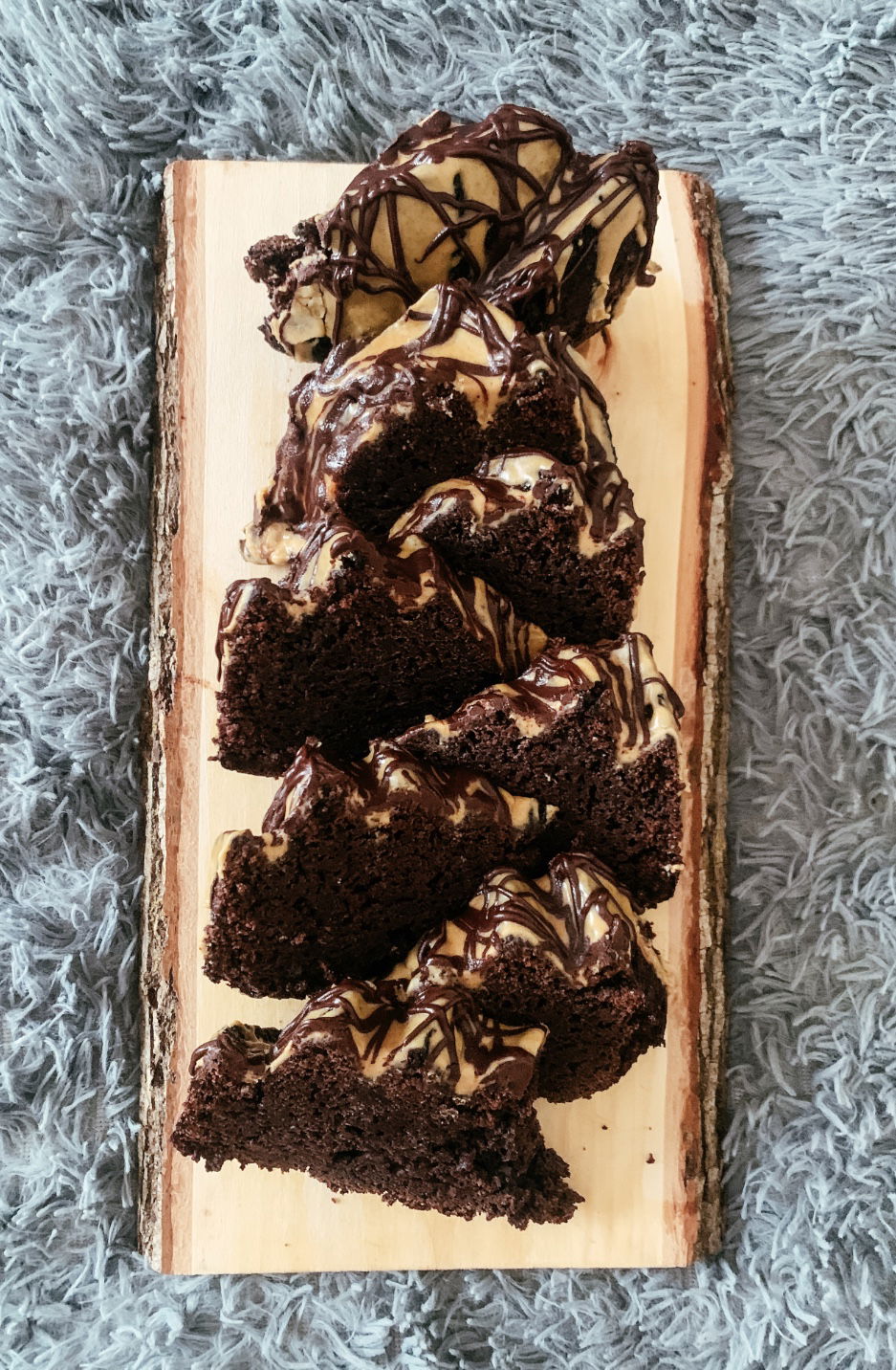 ' Shortcrust '
You can use many different crust flavors for your tart. Looking for a shortcrust? Crumbled shortbread cookies make a fantastic buttery base and save the work of blending the flour, sugar and vegan butter. They also don't require any baking. Process enough shortbread cookies to make 2 cups of crumbs (about 300g). Stir in 1/4 cup melted vegan butter. Press into the bottom of a baking dish or the bottom of a tart pan and chill until firm. If you want the cookie crust to be crispy, bake in the center of the oven at 350F for 10 min, or until golden. Add filling and proceed with the recipe.
' Crumbled Chocolate Cookie Crust '
Crumbled Oreo cookies make an amazing rich, chocolaty crust. These are a common choice for chocolate desserts, but to switch things up try using them with fruit desserts. Chocolate wafer bases are great with lemon or berry fillings, as well as dulce de leche and even pumpkin. Process enough chocolate wafer cookies to make 2 cups of crumbs. Stir in 1/3 – 1/2 cup melted vegan butter. Press into the bottom of a baking or the bottom of a tart pan and chill until firm. Add filling and proceed with recipe.
' Graham Cookie Crust '
Graham cracker crumbs have been always been the go-to cookie crust, and for good reason. I argue a graham cracker crust tastes better than the graham crackers themselves. Be creative with how you use them; they're great for more than just cheesecakes. Process enough graham cookies to make 2 cups of crumbs (or purchase the crumbs). Stir in 1/3 cup melted butter. Press into the bottom of a baking dish or the bottom of a tart pan and chill until firm. Add filling and proceed with recipe.


' Storage & Nutrition '
The lemon coconut tart will last up to 5 days in the refrigerator. It's best to keep it in an air tight container.
Servings: 12 cake slices
Calories: 220 cal
So let me know what you think of this vegan lemon coconut vanilla tart in the comments section below -thanks so much! In order for you to stay updated with all my latest vegan recipes and baking posts – give a follow to my Instagram account https://www.instagram.com/siggyblog/
I truly hope that you will find the above lemon coconut vanilla tart as delicious as I do.
Enjoy this beauty!
- SiggyBlog -